ENBD REIT announces Q3 NAV of USD 184 million (USD 0.74 per share)
Property portfolio value stands at USD 366 million as at 31st December 2020, down from USD 377 million in September 2020
NAV declines 4.8% due to continued pressure on market valuations
Interim dividend of USD 0.0194 per share for the first half was paid to shareholders
Dubai, United Arab Emirates, 4 February 2021: ENBD REIT (CEIC) PLC ("ENBD REIT"), the Shari'a compliant real estate investment trust managed by Emirates NBD Asset Management Limited, has announced its Net Asset Value as at 31st December 2020. ENBD REIT's NAV stands at USD 184 million (USD 0.74 per share) as compared to USD 198 million in September 2020 and USD 246 million in December 2019. The decrease in NAV has resulted primarily from market valuation pressure. The value of the property portfolio has been adjusted down to USD 366 million (from USD 377 million in September 2020, and USD 429 million in December 2019). While the balance of asset valuations in the property portfolio has remained stable, pressure has been driven by capital works for refurbishments at Al Thuraya Tower 1 in Dubai Media City; ongoing discussions around non-payment of rent at the Uninest student accommodation building in Dubailand; and pressure on residential rental rates due to competitive market conditions.
Blended portfolio occupancy remains stable at 75% compared to 76% for the previous quarter. The Weighted Average Unexpired Lease Term ("WAULT") for the portfolio has been maintained above 4 years (at 4.01, compared with 4.05 in in September 2020 and 3.37 in December 2019), due to proactive leasing efforts and renewals by major tenants. ENBD REIT's management has focused on securing longer-term leases for all renewals and new leases, particularly in the office portfolio.
Anthony Taylor, Head of Real Estate at Emirates NBD Asset Management, said:
"As we continue to face pressure on valuations, we are taking an active approach to both leasing and asset management, in order to uphold healthy occupancy levels and make our properties as attractive as possible to current and prospective tenants. Subdivision works at Burj Daman in DIFC have been completed to create smaller, more leasable units on the 10th and 14th floors, with furnished options also available to new tenants, and active leasing set to kick-off in February. Meanwhile, our major refurbishment project at Al Thuraya Tower 1 is underway, with the design phase finalized. We were pleased to maintain our commitment to shareholders by paying an interim dividend of USD 4.85 million on 6th January, for the 6-month period ended 30 September 2020, and we have been very grateful for their support as we continue to navigate these difficult market conditions."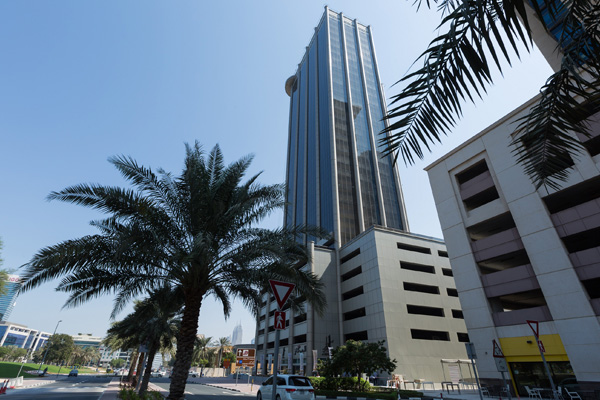 ENBD REIT's Loan-to-Value ("LTV") ratio has increased to 51.4%, with negative movements in valuation putting pressure on some debt covenants. Management is maintaining active communication with its lenders to ensure that the REIT safely navigates adverse market conditions and weak sentiment towards the real estate sector, thereby safeguarding the performance of the portfolio and the interests of its shareholders.